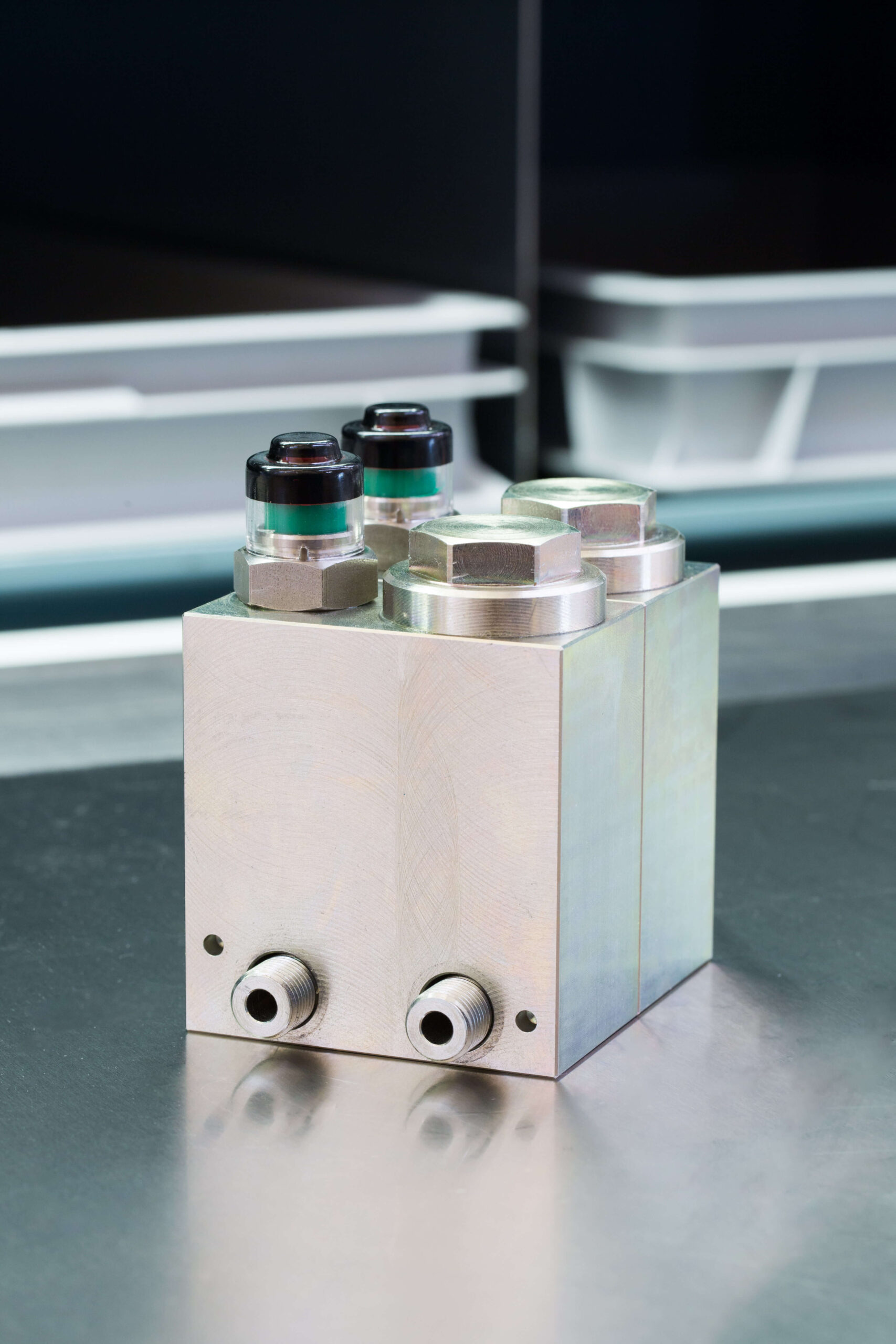 Data:
Intensifier system filter for M-HC-012 / -013
Directly mounting on the intensifier system
Saves space
Reduces cost
Dimensions: Varies by type
Weight: Single 1.5 kg.
Weight: Double 3.2 kg.
Max. pressure: 350 bar
Operating temperatures: 0°C to 100°C
Description
This filter provides protection for intensifier systems up to 350 bar. It can be mounted directly on the manifold block offering a very compact assembly.
A mechanical clogging indicator is fitted as standard. With the electrical version supplied as an optional extra. The standard filter element is 12 micron.
Function diagram for M-HC-012
0-012-02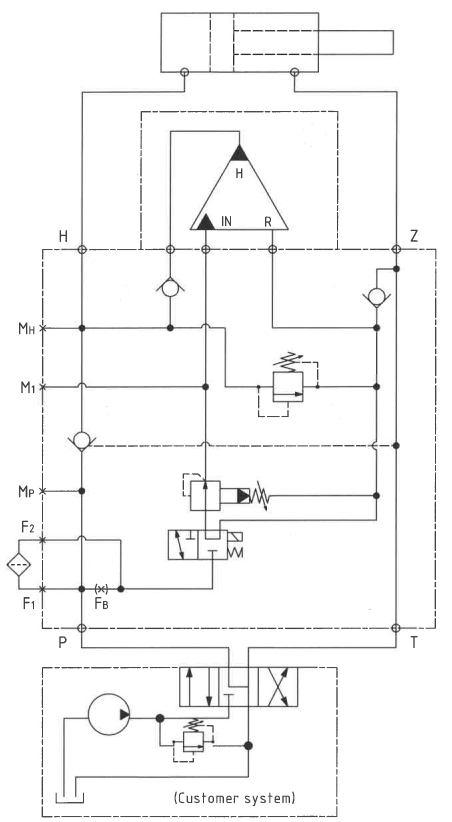 Function diagram for M-HC-013
0-013-02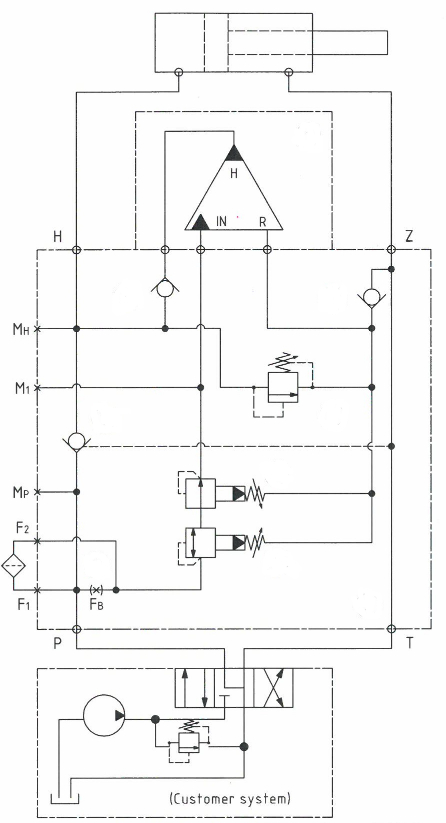 Fluids and materials
Additional information is available on the website under Products → General specifications.
Ordering System filter
Ordering code
Description
Intensifier system
Flow
Connection
Weight
Dim. drawing
PDF
FIL-SF1-1_4-CI-12
System filter w/ one filter element
Up to 100 l/min
Flanged - 1/4" BSPP
1.5 kg
FIL-SF1-1_4-CI-12-00
FIL-SF1-3_8-CI-12
System filter w/ one filter element
Up to 400 l/min
Flanged - 3/8" BSPP
1.5 kg
FIL-SF1-3_8-CI-12-00
FIL-SF2-1_4-CI-12
System filter w/ two filter elements
Up to 100 l/min
Flanged - 1/4" BSPP
3.2 kg
FIL-SF2-1_4-CI-12-00
FIL-SF2-3_8-CI-12
System filter w/ two filter elements
Up to 400 l/min
Flanged - 3/8" BSPP
3.2 kg
FIL-SF2-3_8-CI-12-00
Ordering system filter spare parts
| Ordering code | Description | | | | |
| --- | --- | --- | --- | --- | --- |
| FIL-KITNG6-10 | Filter element 12µm | | | | |
| FIL-NG6-CI | Clogging indicator - mechanical | | | | |
| FIL-NG6-CIE | Clogging indicator - electrical | | | | |