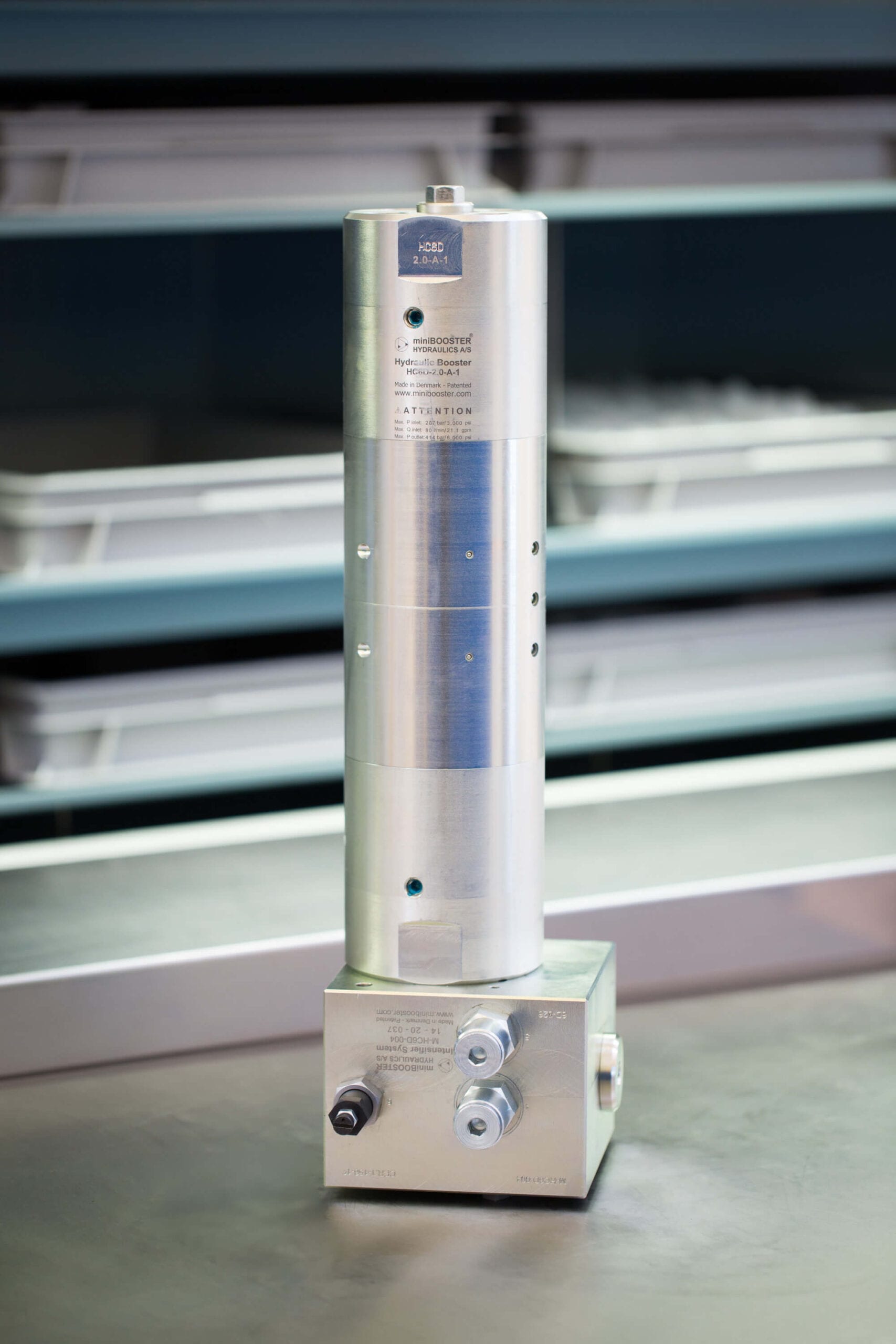 Data:
Automatically activated (sequence valve)
Flexible design; several intensification factors
Multiple connection possibilities
Extended service life
Robust design
PIN: 20 – 350 bar
PH: 500 bar maximum
Q: 100 L/min
Weight: 32.3 kg.
Description:
The M-HC6D is a complete, ready-to-install, high-flow and high-pressure intensifier system. The system is based on the miniBOOSTER HC6D intensifier and includes integral high-flow bypass, isolation valves and a relief valve on the HP-side.
The system is ideal for mobile attachments to take full advantage of the pump capacity for fast-forward movement of the hydraulic cylinder(s) and to boost pressure, when needed to achieve intensified (crushing/clamping) pressures.
The M-HC6D intensifier system can be tailor-made to match your application.
Typical applications
Mobile attachments; motors – steering systems – cutters – crushers – shears, off highway equipment, injection molding machines and hydraulic presses.
Function diagram
0-292-01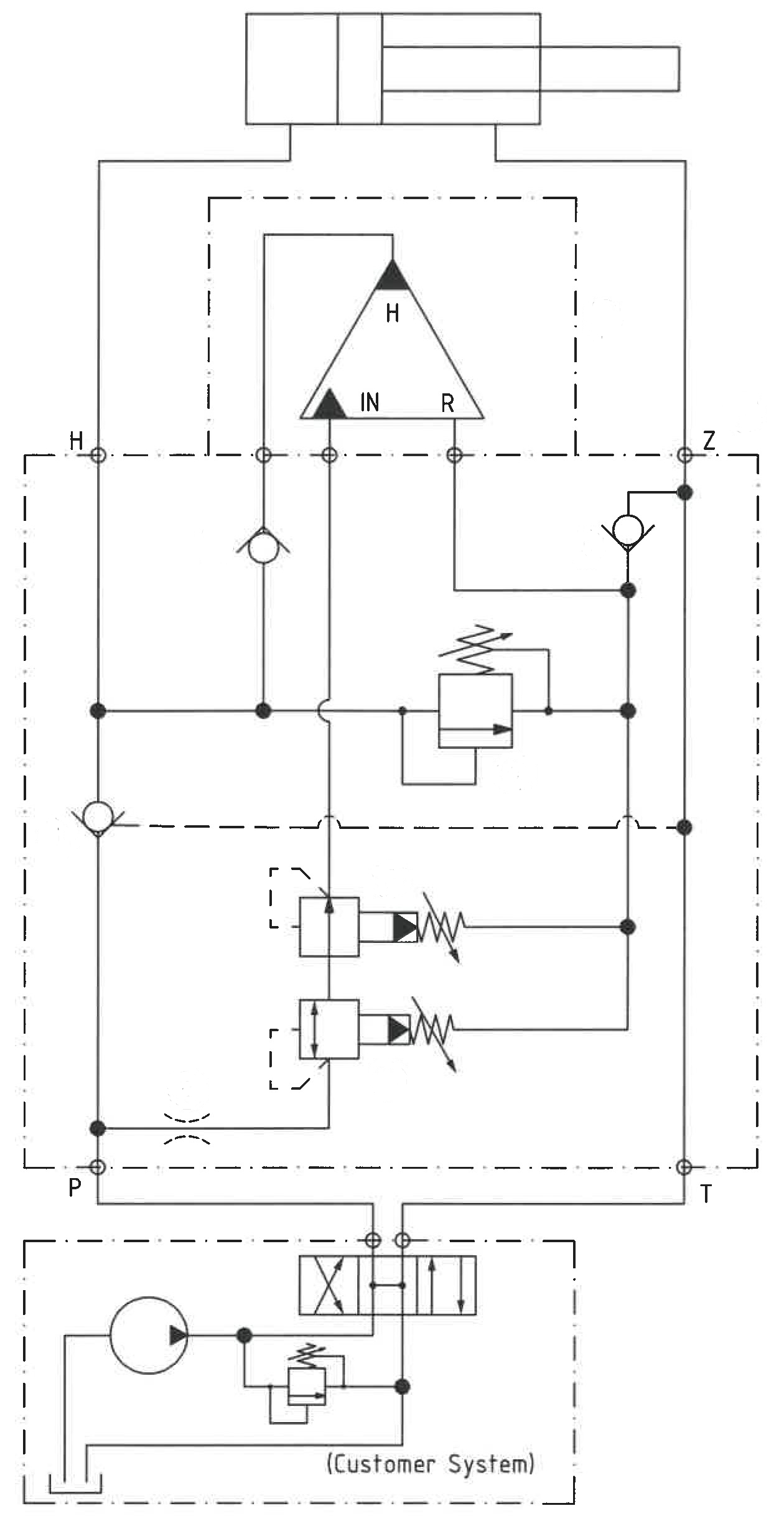 Connection types
| Connection | P / T / Z | H | |
| --- | --- | --- | --- |
| M-HC6D-004 | 1/2" BSPP | 1/2" BSPP | |
Fluids and materials
Additional information is available on the site General specifications
Ordering example of an M-HC6D
An intensifier system M-HC6D for 500 bar 100 L/min with 1/2" BSPP thread connection on high-pressure side for tube mounting, mounted with an HC6D-3.3-A-1:
M-HC6D-004 mounted with HC6D-3.3-A-1
Attention note!
Valve pre-settings are required, please specify when ordering the intensifier system.
Selection of intensifier system
| Ordering code | Connection | Bypass flow | Max. pressure | Weight | Dimension drawing PDF |
| --- | --- | --- | --- | --- | --- |
| M-HC6D-004 | Tube | 100 l/min | 500 bar | 32.3 kg | 6D-124-03 |
Max. tightening torque
| | P / T / Z | H |
| --- | --- | --- |
| | 1/2" BSPP | 1/2" BSPP |
| with steel washer | 13.0 da/Nm | 13.0 da/Nm |
| with cutting edge | 13.0 da/Nm | 13.0 da/Nm |
Max. tightening torque flange mounting
| | Mounting bolt | |
| --- | --- | --- |
| | M6 12.9 | 1.8 da/Nm |